To place an order for extended hours, please change your order type to "Limit" on your order ticket, then click "Allow" for Fill outside RTH.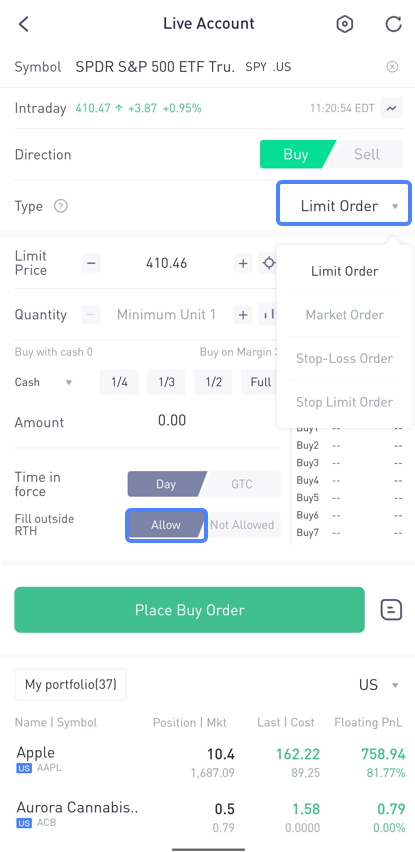 The symbols mentioned above are for demonstration only, and shall not be considered a recommendation or solicitation for the purchase or sale of securities, futures, or other investment products.
Still got questions? Contact TradeUP Customer Support by email at support@tradeup.com or reach out to us on Live Chat!